The future of solutions for lienlords is here
Our AI infused "Big Bank" rivaling app experience for your seller financed borrowers will ensure that existing and aspiring lienlords get the most out of their portfolio.
Onboard with a one time fee of $499
Offer your borrower the best experience
With HonestDeed, your borrower will easily manage their loan arrangement with you using our beautifully designed native app to:
View auto-generated monthly statements & make payments
View auto-generated annual interest statements
Monitor and pay property taxes
Official tools to communicate with you
Access lender incentives for good borrower behavior
Convert your future payments into cash
Empower your borrowers with HonestDeed's native app to automatically gather payer data and identify the best opportunities for selling off your individual payments. Our solution automatically prepares your note for liquidity and maximizes the value of your future payments, while avoiding unjustified discounting that can eat away at your returns.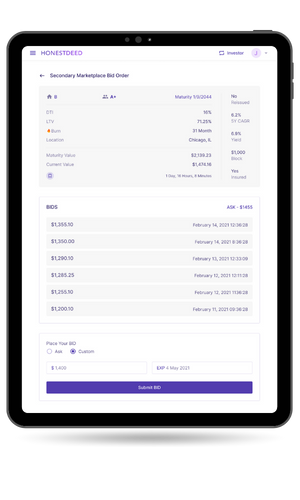 Leinlord Exit with Vetted Buyers
Looking for a way to exit your note position? Look no further than HonestDeed's self-servicing solution. With a simple flip of a switch, you'll notify over 4,000 note buyers and assign it without ever disrupting your borrower's experience. By managing your borrowers loan through our platform, buyers have confidence in reducing risk with HonestDeed's verifiable payer data. Simplify your management process and protect the value of your note with HonestDeed.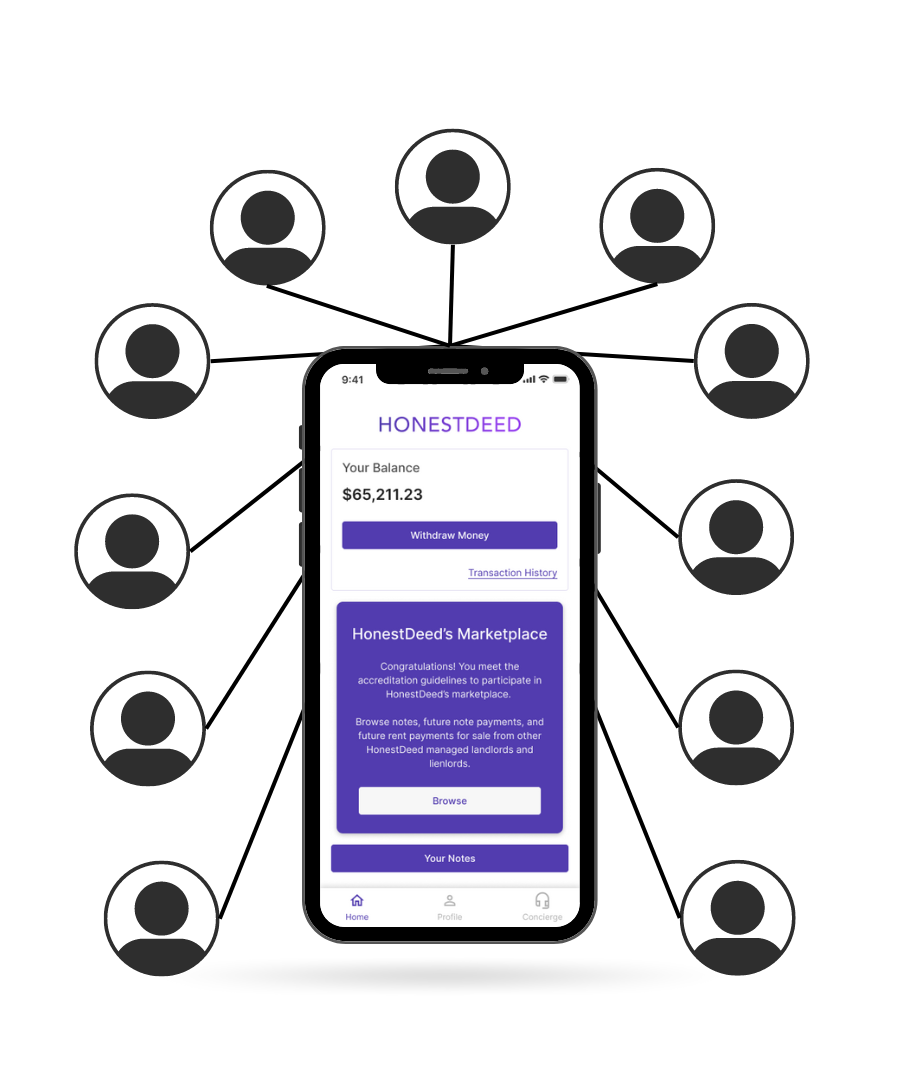 If you have questions about seller financing or HonestDeed, sign up here.
You can also give us a call at 1-877-870-2899